Get Dingoo, The Device That Plays Everything From NES to Neo Geo for Cheap
It's a device slightly bigger than a GBM that plays everything from NES games right up to GBA, Neo Geo and even Capcom CPS 1 & 2 games. ThinkGeek calls it the Pocket Retro Game Emulator while DealExtreme calls it the "Dingoo A-320".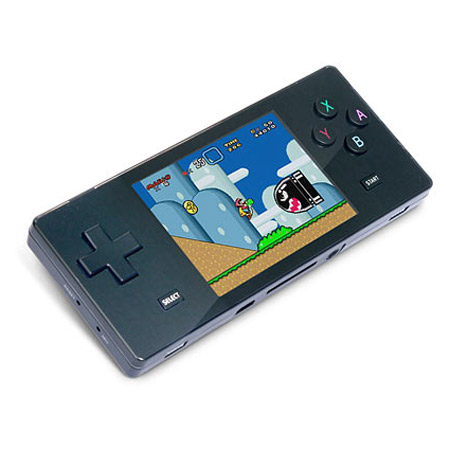 But if you are looking for a bargain for the device with such an impressive feature set (look out for the expanded list below), you are better-off buying it over at DealExtreme (click here for details) since the site is selling it for just USD 82 with worldwide free shipping compared to USD 99.90 on ThinkGeek.
Check out the following video from ThinkGeek putting the Dingoo through its paces.
Feature Set:
2.8 inch LTPS-TFT true color screen.
Built-in 3D, Capcom CPS2 & CPS1, GBA, MVS, NEOGEO, NES, SFC and SMD emulators
AV-Out
Video Player with support for RMVB, RM, AVI, WMV, FLV, MPEG, DAT, MP4, ASF formats
MP3 Player
FM Radio
Voice Recorder
Image Browser and E-book reader
4GB built-in memory with MiniSD slot
Built-in Lithium battery rechargeable by USB port or by the included USB AC charger.
Powered by

Sidelines
Previous Post Crashing and Burning at 16-Bit Games