Crashing and Burning at 16-Bit Games
There's one thing about the 16-bit video games era that I totally forgotten until 30 minutes ago, and that is I totally suck at 16-bit games. Be it Mario or Sonic,  I had two left thumbs on the controller.
And the game that reminded me of all that was the compilation that arrived yesterday afternoon, Sonic's Ultimate Genesis Collection for the PS3. I only had the time to try out the games just now and it turned out to be an embarrassing experience.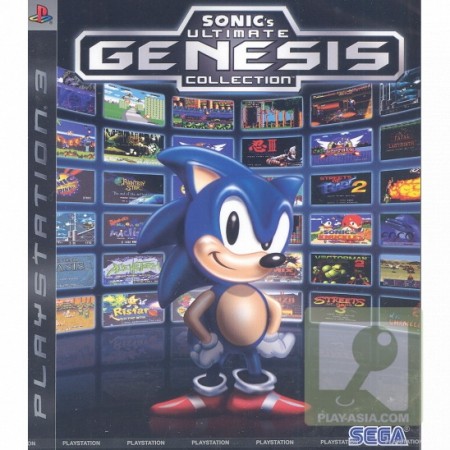 Blame it on rust or anything, but I didn't manage to finish a level in any of the games that I tried, except for Sonic The Hedgehog.
The list of retro games in this compilation is really comprehensive (click here for a breakdown) and I think I'll probably take some time to go through all of them. But if you are a retro game nut (honestly, I prefer playing old games on a handheld console), especially one who covets SEGA stuff, this is the compilation for you.
Sonic's Ultimate Genesis Collection is available at USD 29.90. Click here for details.
Powered by

Sidelines
Previous Post Aqua Jigsaw (iPhone) Review
Next Post Get Dingoo, The Device That Plays Everything From NES to Neo Geo for Cheap