Giving Second Round of Head(shots) in inFAMOUS
The thing about finishing inFAMOUS the first time around, is that it becomes too easy the second time, despite starting from scratch (and I'm playing as the bad guy now, not Mr. Goodie-Two-Shoes) and the game upgrading the difficulty to hard.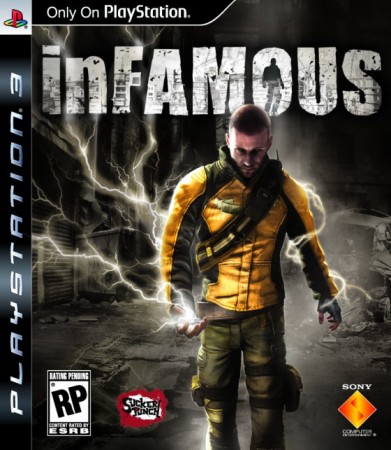 It's probably due to the fact that I've gotten used to the controls, and it's more like twitch gaming now. Twitch here, headshot, twitch there, headshot. In fact, the majority of kills after restarting the game (and playing as the bad guy) were due to headshots. Not bad for a guy who was pretty n00b at analog stick controls a few months back.
VATS? Who needs you anymore?! 🙂 Anyways, what was your second playthrough of inFAMOUS like? I've got a confession to make, I actually fell asleep.
Powered by

Sidelines
Previous Post Name More Planets Contest for Warpgate (iPhone)
Next Post Need for Speed Shift: Renault Sport Megane RS Trailer (HD)