Book Review: Transformers: Revenge of the Fallen Novelization
The price tag attached to it was too difficult to ignore. I couldn't help my self, it was a steal! It was already going for a mind-boggling RM 19 at retail (more on that later), and at RM 16 it was criminal NOT to get it.
Yup, I bought the official novelization of Transformers: Revenge of the Fallen and if you don't want  me to spoil the entire movie experience, stop reading now (wait, maybe, not yet). Go on to the cinemas (if you plan on downloading the movie, try going to the movies instead of settling for grainy recordings) and watch the movie.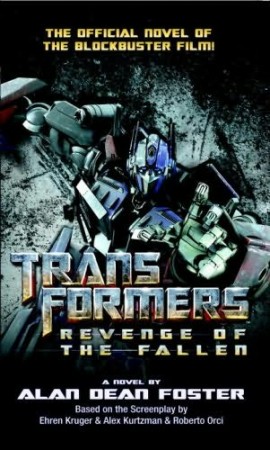 Anyways, just kidding about the stop reading part. You won't find any spoilers here. Revenge of the Fallen, like many of you fanboys out there have speculated, is pretty much more of everything from the first film. Don't get me wrong though, the book is no Fellowship of the Ring.
Instead it was an easy 2 hour plus read, and although it starts of brilliantly (nice monologues and stuff), it reverts to typical movie book fare on the second half of the book. Guess there's only so much you can do with a screenplay.
But hey, if you need to grab a copy, it can be had for just RM 19 (at any decent bookstore), which is an unusual price for an English book since the typical price tag for the novel this size would be around RM 33. Is Hasbro going all out to promote the movie?
Powered by

Sidelines
Previous Post Malaysian PlayStation Store: FAIL Blog Promotion
Next Post Robo Qs Marching Into the Bargain Bin