Reviewed: The Humans (Nintendo DS)
Deep Silver's The Humans for the Nintendo DS should be renamed The Neantherdals. The game borrows heavily from another platform puzzler,Mario vs. Donkey Kong 2: March of the Minis, but instead of semi-autonomous Mini Marios, you have full control over a bunch of pre-historic men.
Like March of the Minis, the objective of each level is simple, guide your men (or at least one of them) to complete the tasks required to complete a level. These includes reaching a hut or looking for a special stone to create a carving.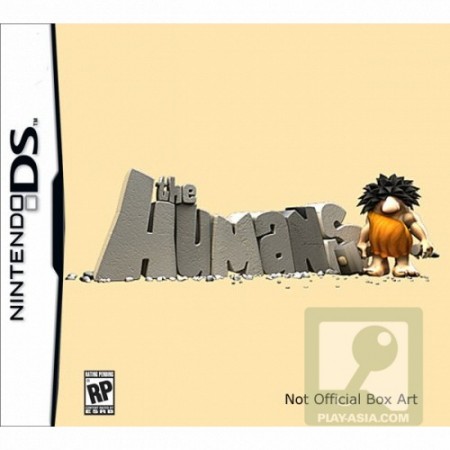 Now, despite their size, these Neantherdals are a pretty fragile bunch. They don't jump very far and they are pretty sucky jumping down from heights, which, instead of breaking their legs, will kill them outright.
To make up for such shortcomings, these guys have pretty solid team work. Need to get to a high ledge? Get your bunch of Neantherdals to form a human ladder! Now, who said Neantherdals were good for nothing? These guys deserve some much needed credit (sic).
Presentation wise, the game is 2D puzzle platformer which does away with the cartoonish look of March of the Mini with3D textures. The puzzles get harder as you progress through the levels and now I've to shake off baby velociraptors (I thought these reptiles died out in the Ice Age) and masked enemies trying to push my men off ledges, while trying to complete the level's objective.
The Humans should make an interesting addition to any Nintendo DS owner into platform puzzlers. Currently a European release, the US version of the game should be hitting stores in June 2009. Click here to pre-order!
Powered by

Sidelines
Previous Post Movie Review: Terminator Salvation Rocks….HARD
Next Post PS3 Demos: Wolverine and Sonic!