King of Fighters XII Multiplayer Blow-out!
Well it's no surprise that the upcoming King of Fighters XII comes with online multiplayer for both the Xbox 360 and the Sony PS3, the two versions differ slightly in their online offerings with a couple of exclusives.
The Xbox 360 version has the exclusive TrueSkill online rankings that enables players to record, replay and share matches. On the other hand, the PS3 version features an exclusive Clan Mode that allows for the creation of player clans, recruitment of clan members, blacklisting players and competition against other clans.
The rest of online multiplayer experience is similar to both platforms and will feature the following:
Online Lobbies – Up to eight players, online lobbies simulate an arcade experience where two players fight while the others wait in line for their turn to fight the victor.  Players can also duke it out via voice or text chat.
Lobby settings include:
Winner Stays: Winner fights the next opponent in line.
Loser Stays: Loser stays and gets to fight the next opponent in line.
Sparring: The players that are to fight are randomized after each match.
Player Match: A friendly match where no stats are recorded.
The Online Ranking System & Leaderboards:
Grades each player's performances (via letter grades) and keeps track of their best Time Attack times.
These results are displayed online via public leaderboards.
Check out the following screenshots of the King of Fighters XII online multiplayer menus for both platforms, starting with the ones from the Xbox 360 version of the game: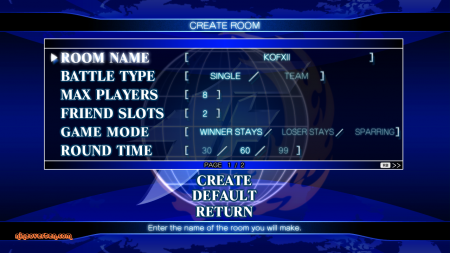 PS3 Shots: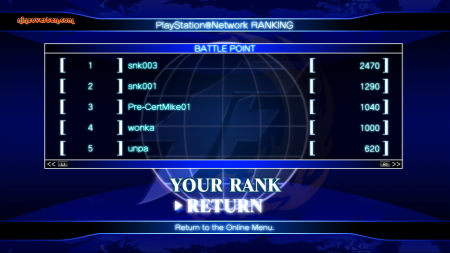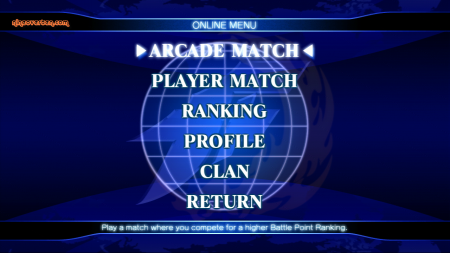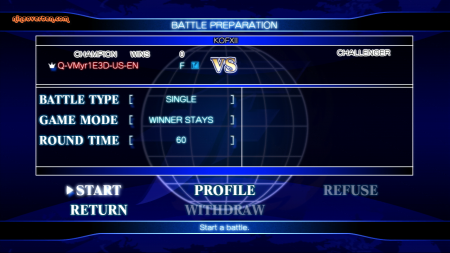 King of Fighters XII will be out for both the Xbox 360 and Sony PS3 this July 2009. Be sure to pre-order it over here, along with other stuff as well (fancy a KoF XII gamepad)?
Powered by

Sidelines
Previous Post Digg: No Shouting Please, Twitter Instead