Gyakuten Kenji and Limited Edition Bargains for the Nintendo DS
The best thing about bargain bins is that sometimes, you'll get limited/special edition games included in the list. Check out the following bargain bin limited edition Nintendo DS titles:
On other news, the Gyakuten Kenji NDSi has been priced at a pretty conventional price of USD 299. While it's not exactly cheap, the price is not enough to blow someone out of the water, so check it out over here.
For those of you who don't want another new console, you can also join in on the Gyakuten Kenji Limited Edition bandwagon with the Gyakuten Kenji [e-capcom Limited Edition]. It looks to be worth the USD 149.90 price tag for the following items, so be sure to pre-order it here: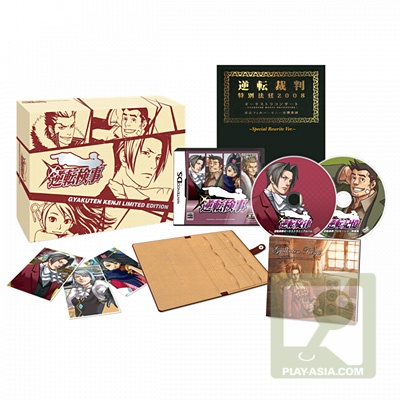 Powered by

Sidelines
Previous Post Animal Crossing DS Revisited After 2 Years
Next Post Return of the Capital Wasteland Wanderer