PS3's First MMO Game (On a Disc) Comes Out Tomorrow!
Perhaps the first Massively Multiplayer Online (MMO) game on a Blu-Ray Disc for the PS3 is coming out tomorrow (!) in the form of Daikoukai Jidai (a.k.a. Unchartered Waters) Online: Cruz del Sur.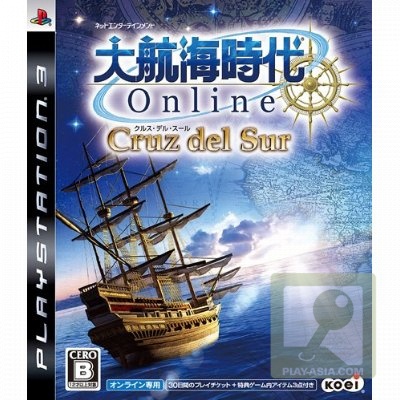 Currently the game is only available in Japanese and I've a hard time translating the official site, but here's some information: the game is selling at a retail price of 6,090 YEN (around USD 64) and each copy comes with 30 days of free online play. After that you'll need to purchase 30-day Play Tickets which sell for 1,575 YEN each (around USD 16).
And if I'm right, both Windows and PS3 owners of the game can play against each other!
In any case, you can order the game at Play-Asia at USD 64.90 (click here for details).
P/S: To clarify, Angels Online was the first MMORPG for the PS3, but that was released as a downloadable game from the Japanese Playstation Store. Thanks Hugh.
Powered by

Sidelines
Previous Post My GBA Games Collection
Next Post Ron Perlman (Hellboy) in Mortal Kombat!