Looking for PS3 USB Cable Replacements? Check This Out!
Did you know that in a pinch, the USB cable that comes bundles with your PS3 (for the purpose of charging the Sixaxis or Dualshock 3 controllers) can be used to connect and run a portable hard disk drive containing a SATA notebook harddisk. "So what?", you say. But here's the thing, not all USB cables are born the same.
The same cable that you use with your flash memory reader isn't really going to work with your portable notebook hard disk, most often carrying not enough juice from your laptop or PC's USB port to power the portable drive. On the other hand, the USB cable that comes with the PS3 is top class.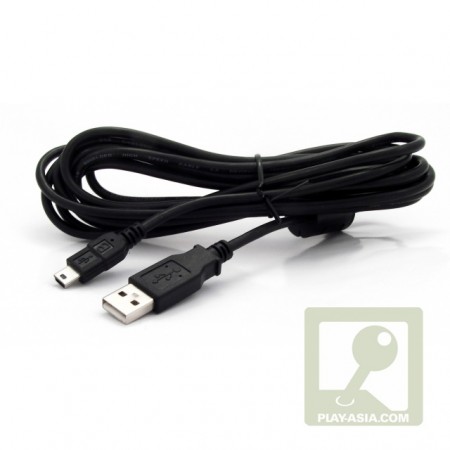 But what happens when you lose the only one that comes bundled with your PS3? Fret not. Third party replacements are available at Play-Asia and while they claim to work as well as the original, they have two claims to fame: a. 2 times the original length, bringing the third party replacement to 3 meters/10 feet, and b. these babies are selling at a discounted price of USD 0.99 each. Yup, you read that right, only USD 0.99.
Interested? Hurry up and order yours now. Click here for details.
Powered by

Sidelines
Previous Post A Tale of a Pervasive Shiny Little Browser
Next Post The Origins of Snaking (And It's Not From Mario Kart DS)