Will Wright's Spore (Galactic Edition) in the Bargain Bin!
If you have not been drinking the same Kool-Aid as Will Wright and as a consequence, have not jumped on the Spore bandwagon, perhaps this might sway you. Spore Galactic Edition comes with a whole host of exclusive merchandise,among which, two books and 2 DVD extras. But the best part would be that it is on sale now, going for a discounted price of USD 39.90!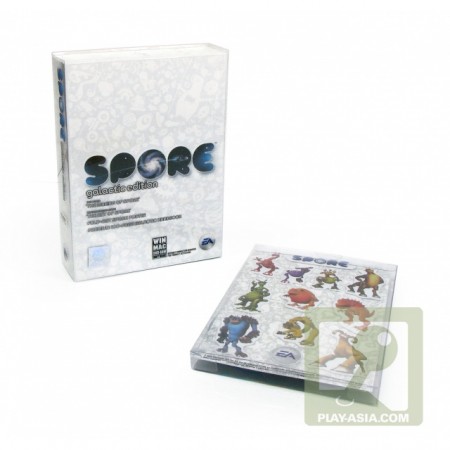 The complete list of extras are as follows:
Exclusive Spore poster
"The Art of Spore": A 128 page hardback book featuring Spore artwork and stories from Maxis' artistes.
"How to Build a Better Being" DVD. A 50-minute evolution documentary by the National Geographic Channel featuring Will Wright and Spore.
"The Making of Spore" DVD. An exclusive behind the scenes documentary on the making of Spore.
Exclusive 100-page Galactic Handbook
Comes in a collectible 'Spore Glyphics' hard plastic box.
Interested? Click here for details!
Powered by

Sidelines
Previous Post An Utterly Impartial Review of An Utterly Impartial History of Britain