Scrabble 2009 (NDS): A Review!
Scrabble Interactive 2009 Edition may seem like a casual game, but it actually would appeal more towards competitive/hardcore Scrabble crowd and basically trumps the previous Scrabble 2007 Edition game released on the Nintendo DS in every single way.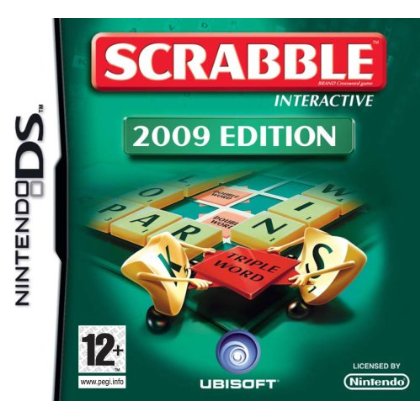 More than Words
The game offers a variety of gameplay modes, among which is a new campaign game. There's a pretty ridiculous back story involving ancient letter tiles and you are supposed to win them back by winning Scrabble matches. Each of these matches in the campaign mode come with their own win-conditions, such as maintain a lead over 5 rounds or form a word that nets you more than 50 points.
While you actually need to be pretty good at Scrabble to get through the campaign mode, you'll find the game a little more forgiving in the quick play mode. Again, variety is the name of the game here, as you can choose between 3 different Scrabble modes namely Classic, Duplicate and Tempest. While Classic and Duplicate (tournament) modes are pretty common, Tempest introduces cards that can modify the game.
Tempestuous Style
An example would be the Triple Word card, which when played, allows you to place a Tyiple Word square on the board or the card that forces your opponent to score less than 5 points in his next turn. Heh. Such concepts are pretty common in collectible card games but certainly not Scrabble. Thankfully, this mode is not the main way of playing Scrabble in this 2009 edition.
There are plenty of other distractions in Scrabble Interactive 2009 Edition should you get bored with the main game. Under the Other Games mode, you'll find mini-games such as Scrabble Hold 'Em (think of Texas Hold 'Em poker but played with Scrabble tiles, gambling aspects remain the same) and games that will have you create anagrams and such.
Misses A Few
While there are plenty of things to do, the entire experience is slighted with a poorly implemented menu system that isn't exactly intuitive for both casual and experienced NDS users. The game's interface is still Spartan, but it does a good job conveying the look and field of the game.
But Gains A Lot More – The Bottom Line
If you are a Scrabble aficionado or looking for a training partner when you don't have one in real life, Scrabble Interactive 2009 Edition is the game that you are looking for, and then some. Scrabble Interactive 2009 Edition is available for pre-order at Amazon UK, click here for details
Powered by

Sidelines
Previous Post Grand Theft Auto Chinatown Wars: Downloadable? Unplayable? Buy It!
Next Post An Utterly Impartial Review of An Utterly Impartial History of Britain