Arcade Mania! Book Review
What's the size of a manga tankobon but brimming with Japanese Arcade goodness? It's "Arcade Mania! The Turbo-Charged World of Japan's Game Centers" by Brian Ashcraft (of Kotaku) with Jean Snow (previously with the now dead Pingmag).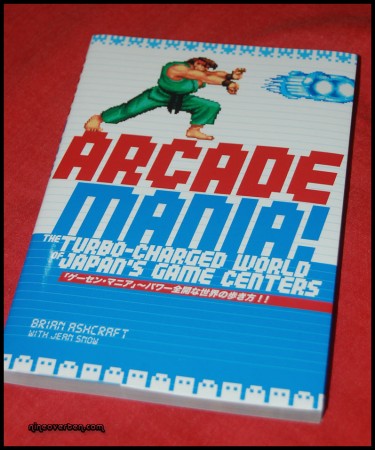 Compact in size the book nevertheless remains an eye opening experience on Japanese arcades, known there as game centers. If you thought that arcades are all about Street Fighter and DDR, you are seriously mistaken.
From crane games to shmups and then over the beat-em-ups and card games, Arcade Mania rises above the din of arcades to bring you not only both old and new Japanese arcade trends but also the personalities in the respective trends.
Among those featured are the Beast himself, Daigo Umehara, shmup game creators, a DDR-playing gaijin (who is very good with it), sticker booth model Sakurina and many more. The book is also chokeful with little known but very interesting facts. Did you know that Sega and Taito were not formed by Japanese, even though they are now identified as Japanese video game companies?
This book, is a must have for arcade fans or anyone curious about Japanese gaming culture. I bought mine over at Acmamall after failling to find the book at both Kinokuniya and MPH.
Powered by

Sidelines
Previous Post This Morning's Road Rage Incident