FHM Australia Gives Malaysia, Kuala Lumpur, A Bad Name
A friend of mine who recently came back from his holiday Down Under passed a copy of FHM Australia's March 2009 issue. Ahh. Now this is a much more classier, cooler, hotter, nicer (you can put together all the nice adjectives here) compared to the Malaysian rag we have here. The articles are quite good, nevermind the women (I think they toned it down a bit).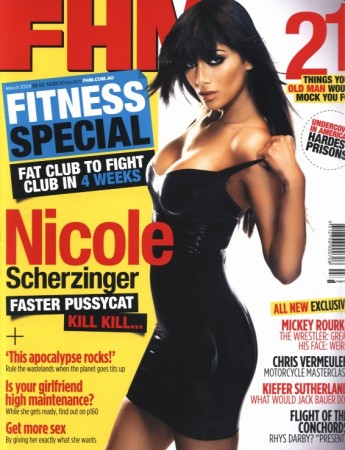 Even a news items from Malaysia made a two page news item in the magazine and here's the downer, it was concerning the landslide in Bukit Antarabangsa. My problem with the mag is that the landslide piece made KL sound like the landslide capital of Asia.
Here's the part where it gets to me a little: "The city was hit by a massive landslide on 6 December last year……And it's not the first time nature pulled the rug from under the Malaysian capital. In 1993, the Highland Towers apartment building collapsed after a landslide triggered by heavy rain, killing 48 people. Visit at your peril"
But then again, if hillside developments continue to flourish, then perhaps FHM Australia is right!
Talking bout FHM and Malaysia, Tim Chew of Mediacorp Publishing posted a comment on my old FHM knockabout post (here). Seriously man… https://fhmmalaysia.blogspot.com/? Two words for a magazine of FHM's stature: Lifestyle Portal, and not cheap ass blog wannabe.
Powered by

Sidelines
Previous Post Strictly For Ayumi Hamasaki Fans Only
Next Post Of Arcade Mania in the Post Office and Valentine's Day