Waiting For Nintendo? Make Way For Fan Translations!
IGN DS has an article on Japanese games that they would love to see translated and made available in the States. Should they need to convince Nintendo to do so, they should point out to Nintendo that there's an active community out there striving to translate these Japanese works and these guys look to be really adept at doing this.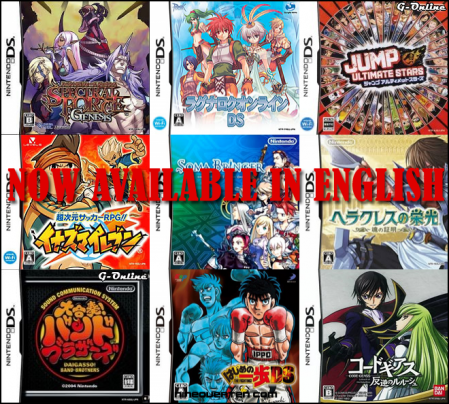 One just needs to visit the a popular DS/GBA forum to find people working on patching Japanese ROMS with English translations. Among the games that have been translated and ready to be downloaded include Daigasso! Band Brothers, Jump Ultimate Stars, Pokemon Platinum and Soma Bringer, with a whole bunch more in the works. You can find some of the games translated to other languages such as French or Russian!
So Nintendo (and fellow publishers on the DS), while you are dilly-dallying about bringing Japanese titles to the English speaking world, enterprising individuals and teams are working on translating your works to English and releasing these fan-translated games for free! So hurry up with the official translations already!
Come to think of it, this situation reminds me of fan-translated anime and manga that were all the rage when I was in college like….4-5  years ago. Look how far we have come..now even games are getting fan-translated :).
Powered by

Sidelines
Previous Post Trivia: How Many Games Were Released for the Super Famicom?