Trivia: How Many Games Were Released for the Super Famicom?
My PAL SNES looks exactly like the Japanese Super Famicom, except that the words printed on either console. In any case, have you ever wondered the total number of games released on the Super Famicom?
A quick lookabout the interwebs put about the count to be around 750-800. That's way off the mark since the Super Famicom 1445 Title Complete Coverage Book, which keeps tabs on ALL Super Famicom titles, puts the count at (if you haven't guessed it already), 1445.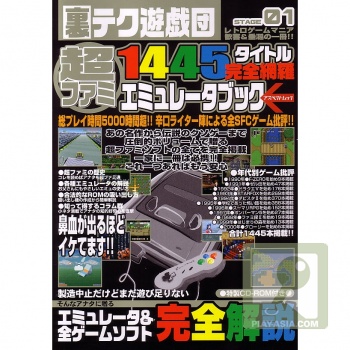 The book is chokeful of screenshots, release date information and game descriptions for the 1455 SFC games released between 1990 to 1999. The page count: 193.
Do note that the entire book is in Japanese. Interested? Click here for details.
Powered by

Sidelines
Previous Post McD's Quarter Pounder Ad Borders on Being Ridiculous
Next Post Waiting For Nintendo? Make Way For Fan Translations!