Lenovo's Dualscreen Laptop: Not A Bigger Version of the Nintendo DS
Here's a piece of tech that bears the DS moniker other than the Nintendo DS, and no, it's not Sony doing a PSP DS. Lulz. It's the new Lenovo ThinkPad W700DS, and yes, it's a laptop with dual screens.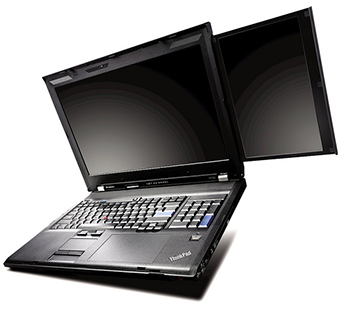 According to Wired, the primary screen is 17 inches in size and comes with stuff like colour correction, whereas the 2nd screen, which slides off the side, is 10.6 inches in size. The machine itself is a desktop replacement beast, featuring, of all processors, a 2.53 GHz Core 2 Extreme processor, along with TWO 200-GB hard disk drives and a Nvidia Quadro FX 3700m GPU
Price tag: slightly above USD 5,000. Phew..the most expensive laptop I ever owned cost USD 3600. For further details, check out the Wired.com review of the Lenovo ThinkPad W700ds.
Powered by

Sidelines
Previous Post The RANDOM LoL and the Fable II Contest!