Wordfish ~ A Review
Despite English being my primary language, there are occasion words that can leave me dumbfounded. Take for instance, affectation. Do you know what it means? Neither do I, not until I started playing Wordfish for the Nintendo DS.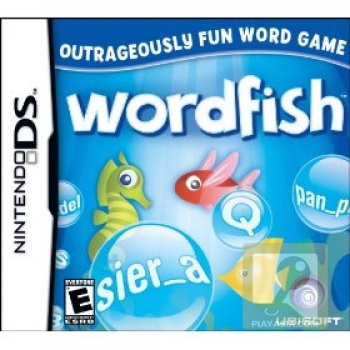 As you can guess, Wordfish is one of those post-Brain Age games that name-drop doctors and in this case, a dictionary, the Cambridge Advance Learners Dictionary. However, unlike some generic Brain Age clones, Wordfish has some interesting games to keep it ahead of the pack.
The game measures your vocabulary with what it calls as "Word Power". The higher your Word Power count, the higher your vocabulary should be.
There are a variety of mini-games to unlock, and while the game game encourages you to play incrementally to achieve your daily quota (of correct words), you can play any of the unlocked games over and over again. One of my favourites is actually a Tetris clone, where blocks of letters fall at an increasing rate, and you're supposed to use the letters to form words appearing on the top screen.
The coolest part is since the game is tied-up with a dictionary, you get to see the definitions of all the words you encounter during a mini-game; good for you to know the meaning of the words you just spelled. You can also access the dictionary for kicks.
Wordfish is currently available for sale, click here for purchase information.
Powered by

Sidelines
Previous Post Initial D: Extreme Stage (PS3) First Impressions
Next Post Intro Movie for Flower, Sun and Rain (Nintendo DS)