Import Website Selling Modded Consoles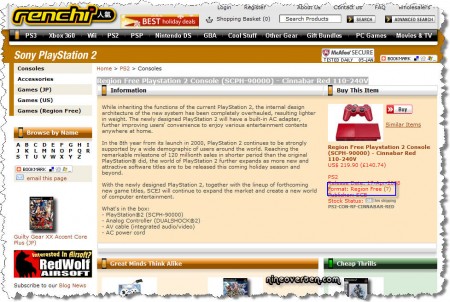 I was doing a price comparison of the Nintendo DSi across a variety of importers when I stumbled upon this product post at Renchi.com for a Region Free Playstation 2 Console (SCPH-90000) – Cinnabar Red 110-240V.
Clicking on the question mark next to the word "Region Free" brought me to a pop-up page that revealed the following tit-bit. My question to Renchi would be…does it play pirated games?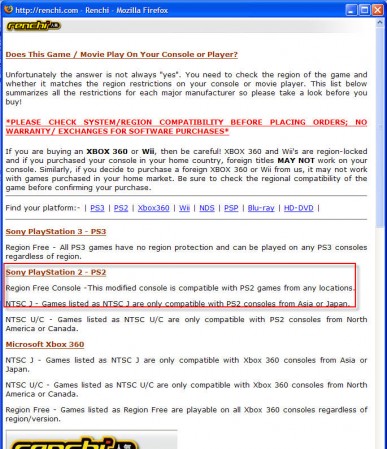 I didn't know import websites such as Renchi are allowed to sell this stuff. Priced at USD 219.90, it's more expensive than the unmodded Cinnabar Red PS2 console sold at Play-Asia for USD 169 (link). And I didn't know that modding was that expensive either :).
While it's an entirely different case, will tangling with Sony lead to Renchi going the way of Lik-Sang?
Powered by

Sidelines
Previous Post Nine Over Ten was in Yesterday's Paper!
Next Post Confront SOCOM Confrontation with Bargain Bin Prices!