Mario Kart Wii, Now in Gashapon Form!
Some of you readers may have known that I own an entire set of Mario Kart DS gashapon, produced by Yujin. All I can say is that they are really nice and are proudly displayed in my living hall.
It is also no surprise that a new set would be released based on Mario Kart Wii, but this time they are produced by long-time candy toy manufacturer, Furuta. Like the karts from Yujin, the Mario Kart Wii gashapon feature a pull-back motor each, and the karts move in a straight line once released.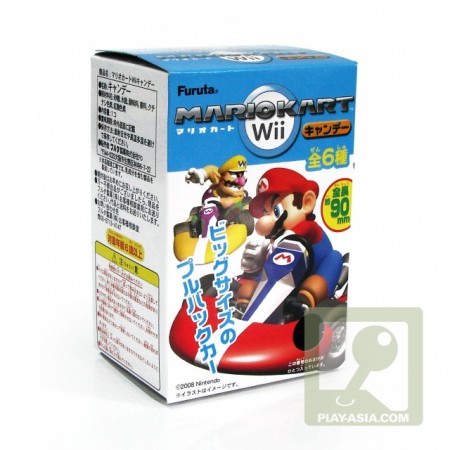 One other unique feature for the karts by Furuta is that they come accompanied with candy! I remember previously when I bought an entire set of Star Trek models by Furuta, each came with a pack of chocolate candy.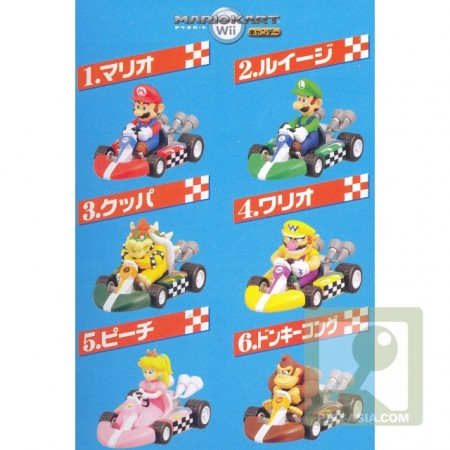 Interesting eh? The Mario Kart Furuta Pre-painted Candy Toy is available at USD 5.49 each (order 6 to receive a factory sealed container), click here for details.
Powered by

Sidelines
Previous Post Resident Evil Degeneration Merchandize: Hurry!!