Call of Duty: World at War DS + Me = ZZZZZzzz
I remember the first day I went through Army school right after Pearl Harbour was bombed and America mobilized for revenge. It was a one-day boot camp thing whereby after going through it, I was supposed to be ready to face the horror of combat against those Japs.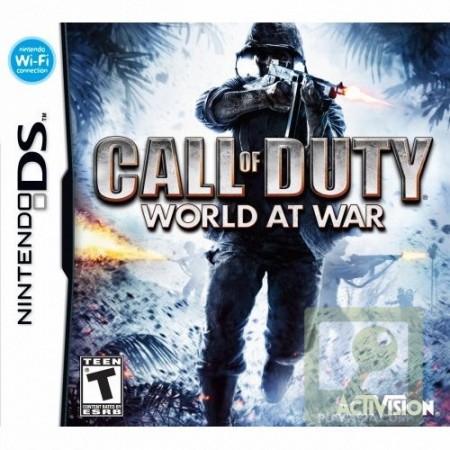 There, I learned to fire machine guns, snipe, throw grenades and even fire artillery. I promptly fell asleep half way through boot camp and I woke up, I realised that I had to go through the entire sequence again… because I drained the DS of its batteries.
That's right. Call of Duty is back on the DS, with World at War… and it brings along the boring start-of-game tutorials which seem to have the magical ability to make me feel really lethargic. Anyways, I'm going all Rambo-esque in the game, helped by the fact that the enemy seem to be pretty poor shots, even at close range. Hopefully I'll come back in one piece, without being bayoneted.
Check out Call of Duty: World at War at Play-Asia, with free international shipping to certain countries, click here for further details.
Powered by

Sidelines
Previous Post Konamistyle Presents Metal Gear Online T-Shirts