Currently Playing: Ninjatown
I remember reviewing the homebrew version of Tower Defense back when I first got my R4. A lot of time has passed since then, and the game has been superceeded by 3rd party tower defense games such as Locke's Quest and the recently released Ninjatown.
While I'm in the opinion that current Nintendo DS games are rubbish, Ninjatown thankfully doesn't go down that path of being generic and soulless. This game has style, and humour in spades.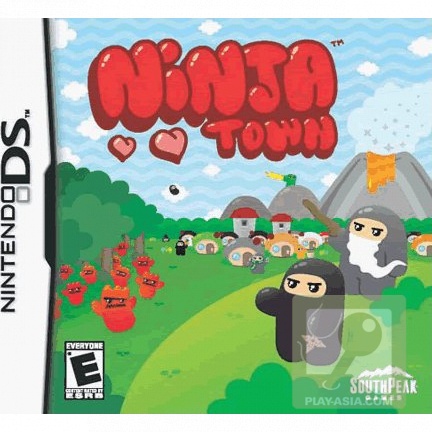 The premise of the game is pretty simple. Ninjatown is being attacked by minions of an old enemy, and the Old Master Ninja and his ninjas will have to prevent them from romping through town. Instead of towers, you'll find yourself building cute ninja huts which in turn produce different kinds of ninjas such as the basic Wee Ninja and the hard hitting, but unfortunately named Anti-Ninja.
Building and upgrading huts will require cookies, NInjatown's currency, which can be earned by dispatching enemies. Dispatching enemies also fills up Old Master Ninja's cane which in turn powers his "Elder Ninja Powers", one of them being the ability to blow into the mic to blow enemies down the path to your Ninjas.
The game features single player and local WiFi multiplayer, but no WFC connectivity. The lack of WFC aside, the cute ninjas, funny conversations between the ninjas and Old Master Ninja, and engrossing gameplay are sure to keep you occupied.
Ninjatown is currently available at Play-Asia. Click here for details.
Powered by

Sidelines
Previous Post Shmup Figurines on Sale!