Don't Leave Your Laptops (or Nintendo DS) in Your Car!
A particular forum thread that I frequent is currently suffering from emo-kid syndrome, which is enough for me not to go post in it. One of them lost a handphone and a Nintendo DS console after someone broke into his car (he had the items inside and apparently out-of-sight), and was mopping about it.
Here's the thing, this being Malaysia, it's a general rule of thumb is NOT to leave the electronic items in the car, no matter how well you think they are hidden. My brother had his camera hidden underneath the driver seat and yet the pesky thief (who broke the rear passanger window) managed to get it.
A friend of mine who drove out for lunch with his bunch of friends kept their laptops in the boot. Imagine their shock to see the rear boot compromised and the laptops missing upon returning to the car after lunch.
It boils down to two things, either the thief has a device to detect electronic devices, specifically the battery that powers them, or he's being observing the victim. Personally, victims of such a crime get no pity from me, especially when they reproduce their sob story on a public forum (a blog would be better if you wanna go all out emo). Boo hoo..next time, get acquainted with the term "common sense".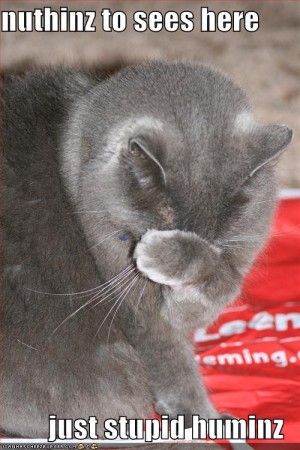 The only place which I know whereby such theft is unheard of is Dubai. A friend of mine left his iPod on the car dashboard, and 3 laptops (including mine) in the boot before it was driven of by a valet to the Planet Hollywood parking lot. Everything was accounted for when the valet returned the car.
We did the same thing when he parked the car at a public parking lot near before we took the ferry across the Deira river. Dubai jails or police force must really have a scary reputation…they are doing a good job deterring would-be thieves.
Powered by

Sidelines
Previous Post Notable Xbox 360 Bargain Bin Titles