Better off Playing Zombie BBQ or Syberia?
Just as I thought, Syberia for the Nintendo DS is actually a port of the 2002 PC adventure game of the same title. Anyone familiar with Syberia would know that it is a point and click adventure game with really nice graphics.
And because of that, I couldn't make it past the first 5 minutes of the game. Like mainstream RPGs, I'm "allergic" to point and click (read: pixel hunt) RPGs. Not to mention the soundtrack was enough to put a hungry lion to sleep. Meh.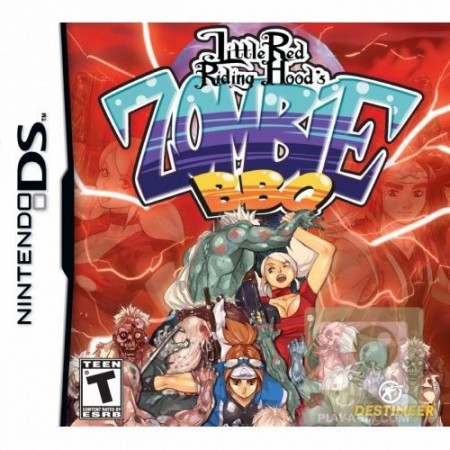 But if you are really up for a challenge, check out Little Red Riding Hood's Zombie BBQ. It's an on-rails shooter and yup, it's the toughest shmup so far this side of Ketsui: Death Label. The premise of the game is simple (and crazy), use Little Red Riding Hood or Momotaro (that peach kid from Japanese legend), to shoot through hordes of zombies and zombified versions of fairy tale characters.
My only gripe? The action gets so hot and heavy that the game experiences really bad/unacceptable lag. But due to my recent interest in shmups, I'm gonna persevere and continue playing the game. The boss battles are of a particular interest. Watch out for "Granny", she has a whole bunch of attacks, and flying furniture!
Anyways, less talk, more action please. I'm off to shoot more zombies. Zombie BBQ should be available on Play-Asia this November. Click here for pre-order details.
Powered by

Sidelines
Previous Post Are Computer Games Too Violent For Children?
Next Post Disgaea 3 Discount and Free Gift Bargain