Identifying Pirated Nintendo DS Carts From eBay
This whole pirated video games thing on eBay has gotten so ridiculous (in my case), it's not even funny. I recently bought a copy of Tetris DS for what I thought was a good bargain, and the fact that the seller had a lot of good feedback.
The package arrived today, along with Pokemon Diamond which I also bought from the same seller. I already had a bad feeling that the games might be pirated versions just by glancing at their shrink-wrapped boxes.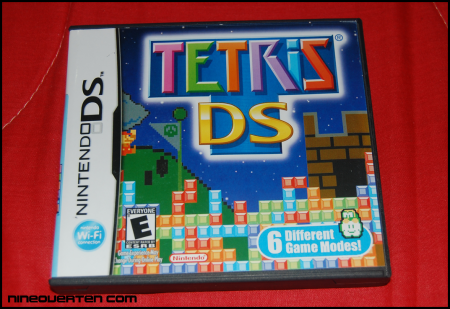 So here's the cover for Tetris DS. A quick glance and you'll notice that everything is off-colour (read: dull). My camera seems to flatter this piece of pirated junk, but if you hold it in your hands, not only you'll notice the colours are dull, but certain stuff, like Mario and the ESRB ratings description are clipped!
A quick check with MobyGames' Tetris DS boxart gallery (here) would actually confirm that this is not how the original cover should look like. Even the WFC logo is located on the wrong spot.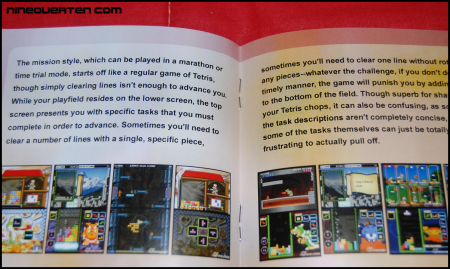 Taking photos of this damn thing is an exercise in frustration because of the fact that I just spent money buying a damn pirated cart. The manual reads like a game review (I don't think it's anything like the original one) and if you are buying a WFC enabled title, you should be getting a whole bunch of WFC manuals as well, which this pirated crap doesn't come with (which is expected..).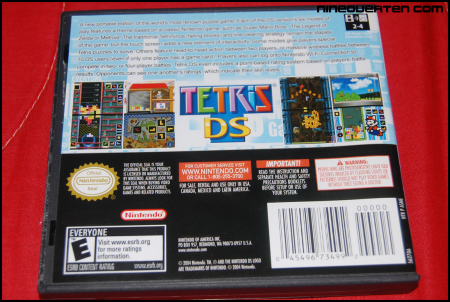 If you remain unconvinced that this is a pirated cart, the back of the box should change your mind. Here, the description is totally off; it sounds like a bloody game review, and yes, a check with MobyGames should put the arguement to rest (here).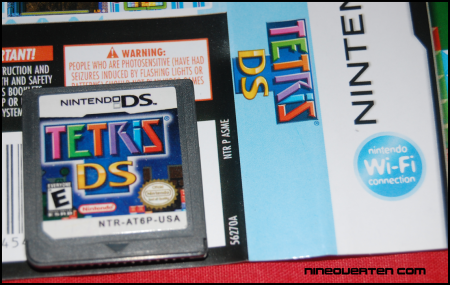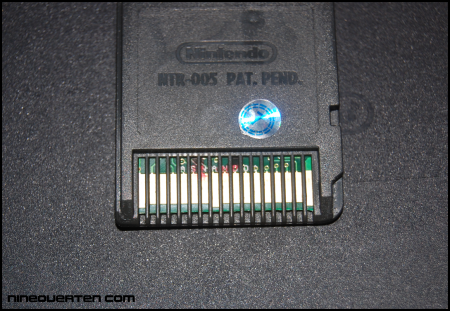 I bet you are curious on how the cart looks like. The pictures above should be able to give you some answers. For starters, the pirated cart's code doesn't match the one on the box. And on the back of the cart, it's missing the serial number normally printed on original carts. Even the connectors look sucky.
My advice is that, if you are looking at Nintendo DS games being sold at really unbelievable prices (read..50% off retail) by a China based seller, go look somewhere else. It's not worth your time, or your money.
Powered by

Sidelines
Previous Post Gotta Get This Pokemon DS Lite?
Next Post Genting Trailblazer 2008: Look Out For Them Tigers!!