Of Books, Consoles, Celeb-bloggers and Cheezburgers
The GameBoy Micro finally needed charging after weeks of all-play, no socket. The long duration I spent waiting at the Tun Husein Onn Eye Hospital today lead to two hours of solid Mother 3 play on the GBM, which caused the console to start blinking red. And before I forget, I saw Kim Ong today.
With the would-be Duracell bunny of a console charging along side the Nintendo DS, I'm actually quite console-free tonight. I really should finish reading The Other Boleyn Girl… the list of unread books sitting on the floor of my room (the book shelves are full) is getting to be quite ridiculous. Oi oi…stop blogging.
I leave you with a cat I snapped at the beach earlier this month: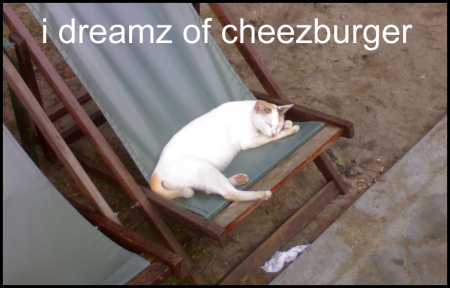 Powered by

Sidelines
Previous Post Macross Frontier (Complete) DVD Boxset Review