Playing Videos on Nintendo's DSVision
Curious about Nintendo's official flashkart, the DS Vision for the Nintendo DS? Well, Nine Over Ten 9/10 has a treat for you today as the flashkart arrived in my mail box along with a Pokemon movie!
I made the order for the two items on the 10th of September and they arrived today (16th September) with the free shipping option from Play-Asia. That's actually pretty fast as it normally takes 8-10 working days for an order to reach my place. Total cost of the order: USD 48.90.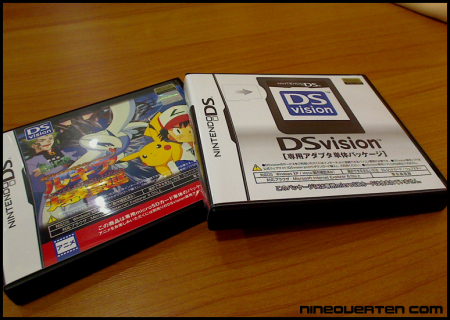 Let's start with the DSVision. This official Nintendo DS flashkart is made by AM3 and is designed to allow users to play movies, view comics, etc, on the Nintendo DS.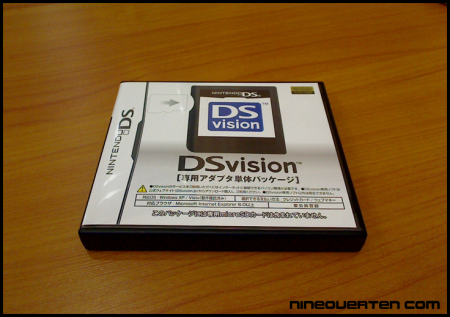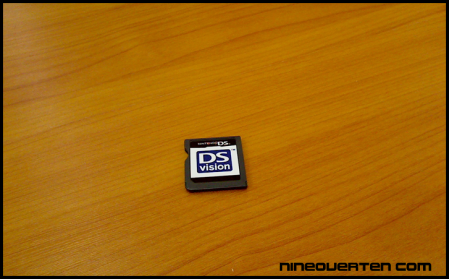 Like the R4, this flashkart is actually an adapter that reads off a microSD memory card which you can slot in via the side of the flashkart (notice the notice in the picture above?)
You can purchase the DSVision Starter Kit which comes with the adapter and a 512 mb microSD card (presumably filled with stuff), but in my case, I purchased only the adapter. So what content I'm going to run on this flashkart? That's where the Pokemon movie comes into play.
Maboroshi no Pokemon Rugia Bakutan (DSVision) looks like any other Nintendo DS game, packaging wise, but the contents inside the box might suprise you.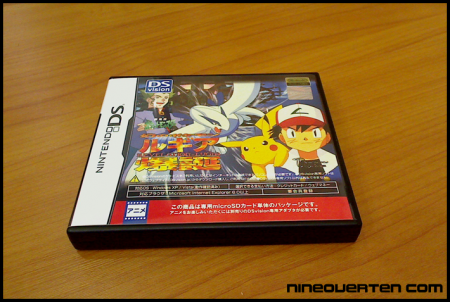 Yup, it's actually a Pokemon movie stored within a 512mb microSD card meant to use in conjunction with the DSVision adapter. So, what happens when you put both together?
Here's a video I've taken:
Powered by

Sidelines
Previous Post New Macross Figurines