Johnny no Dasshutsu Daisakusen's Copy Protection on the NDS
Success' latest game for the Nintendo DS, Johnny no Dasshutsu Daisakusen, may spring a little surprise for those who downloaded the pirated ROM of the game. Here's the gist of it, if you are running the game on a flashkart like the R4, you might be stuck playing the introductory level over and over again.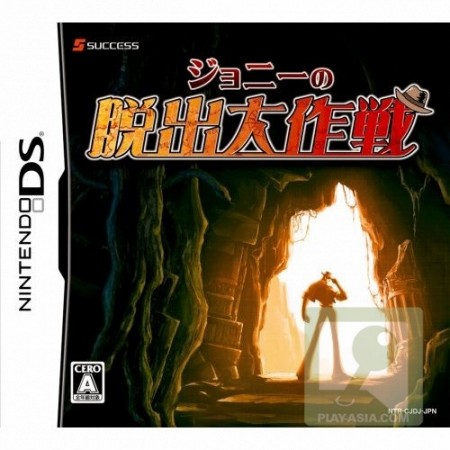 Basically, the game is a point and click 3D adventure game, not unlike those pixel hunt fests you find on the PC (Myst comes to mind). The introductory level will have you in a room, and you'll need to find the key to unlock the door. But if you are running the game using a flashkart, the game will basically just restart once you open the door.
This is where you separate the man from the boys.
LOL. Taken from the game and how apt. So, if you are looking to play the game, go get the original copy. The game is available at Play-Asia. Click here for further details.
Powered by

Sidelines
Previous Post Nine Over Ten 9/10's New Feed
Next Post Felix the Cat: Eighty Years of TV