The Strange Case of Doctor Strange in the Video Store
I've never seen any of Marvel's animated films (Ultimate Avengers 1 & 2 and Iron Man) being sold in Malaysia, so it was quite a surprise to see the new Doctor Strange animated movie on the store shelf of a Video Ezy outlet earlier this evening.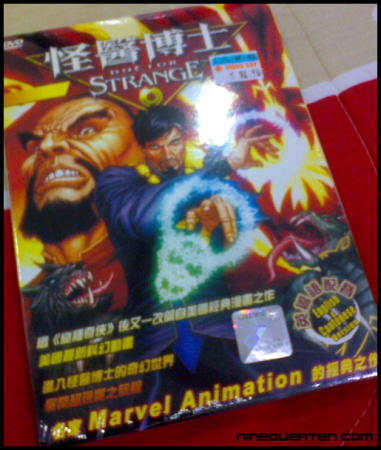 Quite a "catchy" cover isn't it? The addition of Chinese words on the title and on the rest of the cover almost had me thinking that it was one of the many anime games featured on that particular shelf.
Powered by

Sidelines
Previous Post Interview With An Elf Ranger from DnD: Tiny Adventures
Next Post Nine Over Ten 9/10's New Feed