WALL.E Movie Review
I was fortunate to watch WALL.E on Friday night at a really nice cinema hall at Cineleisure Damansara. Having had conflicting reviews from my parents (one of them fell asleep while watching the movie), I came in with mixed expectations.
The thing about American animated films is that they tend to feature a lot of dialogue. Show Toy Story to a 5 year old and he might end up speaking like Buzz Lightyear. WALL.E on the other hand takes a different approach, at least for the first half of the movie.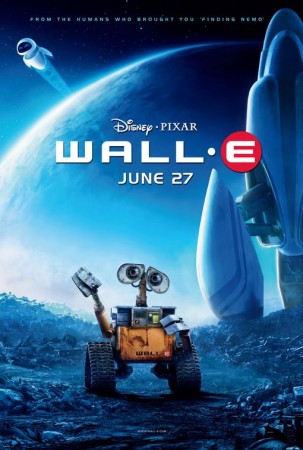 For starters, Wall-E (Waste Allocation Load Lifter Earth-class) is a mini trash compacting robot, the last of his kind, spending his days doing among other things, compacting trash and building high-rise mounds of compacted trash in a small part of a desolate Earth.
Humans no longer inhabit the Earth, having left for the stars after consumerism has taken its toll on the planet's resources, and leaving the planet, and its heavens a gigantic garbage yard.
Naturally, with no one to talk to, there is no dialogue as Wall-E goes about his day-to-day tasks. At the end of the day, the robot retires to a home of sorts, complete with a storage area for collectibles (my girlfriend and I exclaimed "Collector!" the first time the scene came up); knick knacks that he picks up while doing his trash-compacting duties.
The movie moves into more familiar territory with the arrival of Eve. Soon enough, Wall-E is on an intergalactic adventure, etc, etc. Depending on who you ask, WALL.E can be a movie with a unique first half, and generic ending, or a movie with a boring first half, and an action-packed ending. With such disparate views, you are better off watching the movie in order to form your opinion.
And I think it's one of the better movies I've watched all year.
Powered by

Sidelines
Previous Post I Can Has PSP-3000
Next Post Where It Costs 39,900,000,000,000 Dollars For a Sony PS3