Do More Than Scratching Your Supercar in GRID (NDS): A Review
Are Saleen supercars that fragile? I remember reading an article in FHM regarding the Gumball 3000 and that the unreliable supercar used by the writers in the race was a Saleen. Or was it something else? Time plays tricks on memory.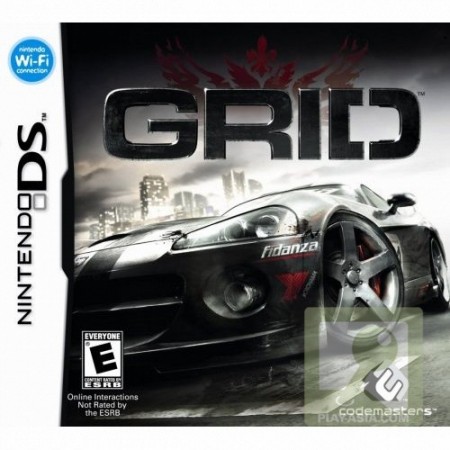 One Shunt Too Many
Or maybe the car IS reliable, and it's really because of the game I currently playing on the Nintendo DS, GRID. The damage modeling is so impressive that I'm left feeling like Kimi Raikonnen back in the 2005 European Grand Prix, in a case of so near, yet so far. My car stopped short of the finish line, unable to steer and having only minimal acceleration after numerous bumps and shunts with opponents and barriers.
I was in first place prior to the embarrasing halt.
It Has A Pretty Face Too
Impressive damage modelling goes hand in hand with impressive graphics. I'm liking what I'm seeing in GRID and although the cars and the environment don't look as colourful as Speed Racer's, they don't look watered-down, a compromise normally found in other, lesser, Nintendo DS games.
More Options Than Your Car Insurance Policy
Race Driver is the main gameplay mode available in GRID. Basically you take part in race events held in various locales around the world. Finishing races and earning medals unlock other locales and cars that you can use in the events.
The game spoils the player with a plethora of cars to choose from. While events are normally tied to a single car type, the car types featured are pretty impressive; even the legendary AE86 is available.
The Track Designer is carried forward from GRID's predecessor and budding race track designers will have a field day with this interesting tool. Just in case you didn't notice, the Track Designer is accessible from the Race Driver mode when accessing the home base on the map.
From Near and Abroad
The game supports WFC connectivity so that you can pick a fight with friend all around the world. In a totally unrelated thing, the game supports the Nintendo DS Rumble Pak, so plug one in to get some good vibrations (that sounded a little weird).
GRID will be available at Play-Asia on August 11th. Click here to order your copy now.
Powered by

Sidelines
Previous Post Adidas King of the Road 2008: Much Nicer Than Last Year!
Next Post Giant Hypermarket Kelana Jaya Sells Expired Dog Food