The ROM Report XIII – Quake II On Your Nintendo DS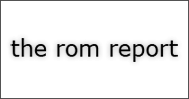 The last ROM Report was written like months ago, on how to run Sega MegaDrive games on the Nintendo DS. Pretty retro stuff huh.
Well, in this edition of The ROM Report, we'll take a look at something that I can relate better, running an all time favourite PC game of mine, Quake II on the Nintendo DS.
We Go Way Back
Yup, back in the day, I went to the PC Fair just to get parts to assemble a brand new PC in preparation for Quake II. I was a big fan of Quake, and after having a jaunt of unsatisfactory Quake I on a DX4-100MHz (subsequently a Pentium 133 MHz) machine, I decided to build one that can handle its sequel, albeit neary 2 years after it (the sequel) was released.
Blame that on me being a poor high school student.
I remember buying a brand new AMD K6-2 500 MHz processor, a new motherboard running on a VIA chipset, some RAM and a brand new casing. Complementing this new setup was an equally brand new Permedia 2 video card with 4 MB Video RAM.
What We Need is Hardware
Fast-forward to today, running Quake 2 on the Nintendo DS, like running it on a PC at that time, requires some extra work. Firstly, you'll need a Slot-1 flashcart like an R4 or EDGE. Normally this would be sufficient to run any homebrew software on the DS, but in the case of Quake II, you'll also need a Slot-2 flashcart with at least 16MB of RAM.
In my case, I got myself an EZ Flash 3-in-1 Expansion Pack to pair up with my R4.
And Software
What else do you need? You'll need the Quake II DS homebrew software, which is available here at Drunken Coders, and some other stuff such as a configuration file (available in the aforementioned link), and the .pak file from either the shareware or release version of the game.
Prior to running the game, the Slot-2 flashcart must be set to expansion RAM mode, and after that it is the simple matter of selecting the Quake II DS .nds file.
Gameplay: Same Old Same Old But With Touchscreen
Movement is controlled by the D-pad while the fire buttons control weapon swapping, jumping and shooting. One highlight here is that like Metroid Prime Hunters, the touchscreen is used for targeting…yay!
Quake II basically survives the transition from PC to DS with a few bruises here and there. Textures "whiteout" once in a while and the draw distance for enemies tend to be a little suspect. I don't remember enemies appearing out of plain air and in mid-stride when playing it on the PC, but this is the DS we are talking about.
In any case, if you have both Slot-1 and Slot-2 flashcarts, Quake II DS is worth checking out. For more of The ROM Report, check out the rest of the entries here.
Powered by

Sidelines
Previous Post Steal Princess on the NDS Stole My Time
Next Post Windy X Windam: 2D Fighting With A Lot of Flying on the DS