The Dark Knight – A Review
Tonight, I stared at mania projected on a white screen and came away from that experience shaken to the core. When it was first announced that he was to take on a role previously so campy the character was known as the Clown Prince of Crime, fans were skeptical on what he would bring to the table.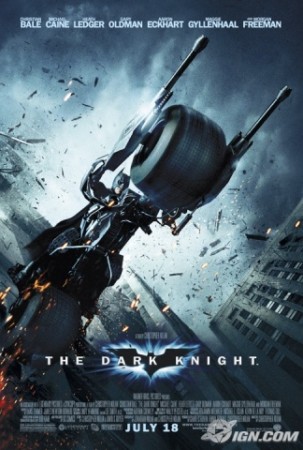 And what he brought on silver screen is nothing funny at all. His first "magic trick" hinted to the rest of the audience of the sheer madness he was to summon throughout the remainder of the movie. And as that madness manifested, The Dark Knight became a study on what happens, when well-meaning individuals go up against the madness (and the anarchy that comes hand in hand) and, how they are changed coming away from that experience.
Rest assured, this is no ordinary superhero movie, and it goes without saying that Hannibal Lecter and Darth Vader will have to make way in the pantheons of the best movie villains of all time for the Joker.
Heath Ledger fans, and new converts, feel free to weep, mourn, or cry once you are done watching The Dark Knight; the late thespian is arguably at his best here. Even if he were living, it would not diminish the role he brought out from seemingly the dark recesses of the human mind, where no normal person would venture, lest immerse in it.
As a masterpiece of cinema that transcends a genre that is just normally taken in as popcorn fare, this magnum opus will see no encore. If there is any consolation, an Oscar would be nice for the guy who struck fear and convinced entire cinema halls around the world that he was truly insane and a sociopath. After all, Anthony Hopkins did win one as Hannibal Lecter.
Powered by

Sidelines
Previous Post Being Castlevania Lite: Review of Gegege no Kitaro (NDS)