Does the Guitar Hero Grip work on the Phat Nintendo DS?
Taking a look at the screenshots of the new Guitar Grip which comes with the new Guitar Hero: On Tour game for the Nintendo DS, I realised that it fits rather snugly into the GBA slot for the NIntendo DS Lite. But what about the old version of Nintendo DS, the one built like a tank?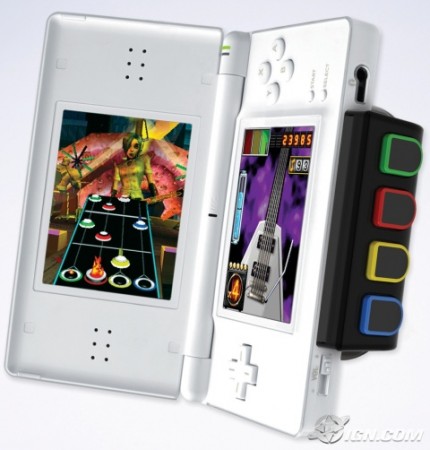 Any ideas anyone? Or we can wait till June 23rd, get one and test it out. Guitar Hero: On Tour is available for sale on that date at Play-Asia.
Powered by

Sidelines
Previous Post Video Game Bargains
Next Post Nintendo DS Game Bargains, Starting From USD 14.90