One Rhythm Game Where You Don't Want to Shake a Stylus At
July 2005 saw the release of Ouendan, a rhythm game for the Nintendo DS that became so popular that sales outside Japan surpassed that of within Japan. Pretty cool considering it was a Japanese game
The English version of Ouendan, known as Elite Beat Agents was finally released to great acclaim in November 2006. This was then followed by the true sequel to Ouendan, Moero! Nekketsu Rhythm Damashii Osu! Tatakae! Ouendan 2, which also became a huge hit in its own right.
The Ouendan games have plenty of company in the music/rhythm game genre for the Nintendo DS. In fact some of the best and coolest games on the DS belong to this genre. There's Electroplankton, which was a piece of art first, and game second. Released in 2004, Daigasso! Band Brothers was the multi-instrument band game which boasted its own expansion set which ran off the DS' Slot-2.
On the other, the Taiko no Tatsujin games decided to stick to what they do best: drums. Jam Sessions DS and its Japanese predecessor Hiite Utaeru had gamers playing the guitar on the DS while Nodame Cantabile gave the Ouendan formula a twist with classical music and some unique gameplay elements.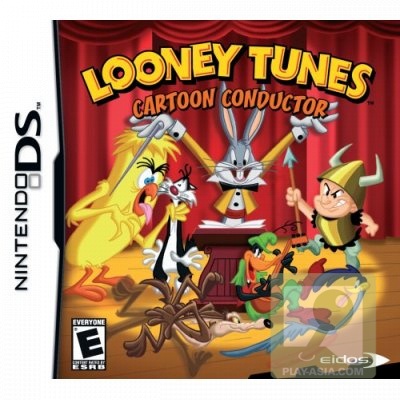 There's one recent addition to this genre that buck the trend of heading towards greatness, and instead feels like a rip-off, stock, lock and barrel of Ouendan. Here's to Looney Tunes: Cartoon Conductor.
Yup, there's Bug Bunny in the game which would probably be a delight to kids. But other than the Looney Tunes IP (e.g. characters and soundbites), I can't help but feel that the game plays like a poor-man's version of Ouendan.
Great for the kids but a case of been there, done that and with less class too, it's pretty suprising to see Eidos releasing something like this. I guess the DS is now the new home for shovelware.
Powered by

Sidelines
Previous Post July's Nintendo DS Offerings