Special Edition PSPs Abound: Featuring The God of War Entertainment Pack
Japanese Sony PSP fans are a pretty lucky bunch, with all those "Special Edition" PSPs and bundles out in the market. Here are just a few examples:
Most of these are considered as collector items, since the PSP units have custom embellishments (like  the Monster Hunger Portable 2nd G Hunter Pack) or colour scheme, camouflage in the case of the Metal Gear Solid Portable Ops packs.
But what happens if you are American? Special edition PSPs are pretty rare but things should be looking up now with the introduction of the PSP God of War Entertainment Pack.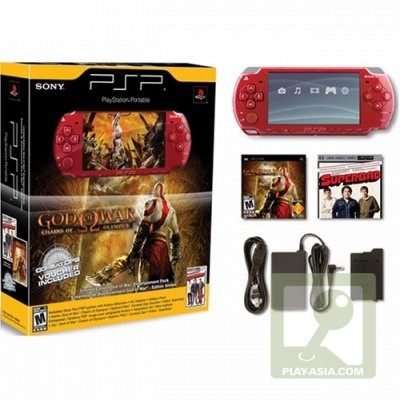 This bundle includes a red PSP Slim & Lite with Kratos silkscreened artwork, the God of War: Chains of Olympus game, one movie (Superbad) and a PSN Game Voucher for Syphon Filter: Combat Ops.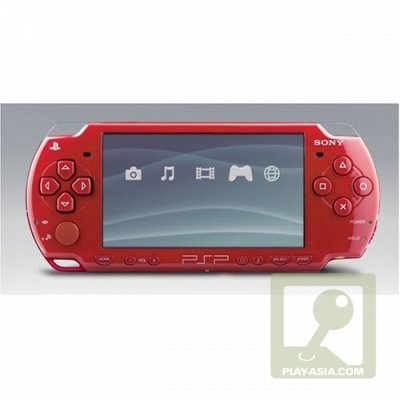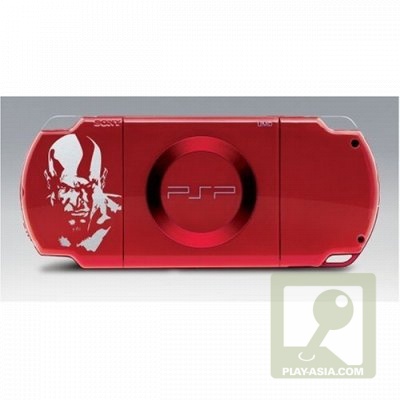 Interested in getting one? Play-Asia has these in stock. Click here for further details.
Powered by

Sidelines
Previous Post Kung Fu Panda: More Than Just Noodle Soup – A Movie Review
Next Post Word Play: A Comparison of Crossword Games on the Nintendo DS