Nintendo's Official DS Flashcart Out In July 2008?
Some of you might remember Nintendo's late last year announcement that it will be collaborating with AM3 to introduce the first ever official Slot-1 flashcart for the Nintendo DS, the D3Vision. It looks like anybody who is interested will need not wait any longer as Play-Asia has already listed the D3Vision to be on sale on the 3rd of July 2008 (click here for details)!
The D3Vision Starter Kit comes with the above mentioned flashcart and a 512MB MicroSD Card. The flashcart itself is equipped with a built-in MicroSD card adapter will provide the means to playing and viewing downloaded content such as movies, tv shows, book and magazines and comics on the Nintendo DS.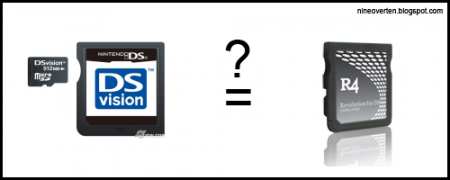 As I understand, the D3Vision will also be tie-up with a downloadable content (DLC) service. The only problem is that the market is currently rife with non-official Slot-1 flashcarts such as the R4, M3 and TTDS that are used to run anything from pirated ROMs to homebrew software along with the other functionalities of the D3Vision.
So how will the D3Vision fare? I think it will probably attract a niche market, unlike people who purchase music via iTunes. I'll probably get one to join my collection of Nintendo DS games.
Powered by

Sidelines
Previous Post Pics of Cinnabar Red Playstation 2 & Where to Get It!
Next Post Nine Over Ten 9/10 Reviews Crosswords DS