The ROM Report Part IV – Running Gameboy Color Games on the Nintendo DS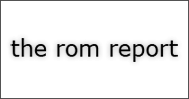 I seem to have more fun playing retro games on the Nintendo DS than my bunch of DS games. The Encyclopedia of Game.Machines has been a great read, full of retro stuff (Play-Asia, USD 29.90)
Normally when it comes to running Gameboy and Gameboy Color on the Nintendo DS, the homebrew programs of choice to run those ROMs would be Goomba and Goomba Color.
However, those progams utilise a .gba extension that would require a Slot-2 solution such as a Supercard to run.
I've found a great way for playing GameBoy Color games on the R4DS, or practically any Slot-1 solution such as the M3 and it's called Lameboy. Downloadable via GBATemp, Lameboy is currently in version 0.9 and it's pretty easy to run.
Provided that your R4's firmware is the latest, you would not need to manually apply the DLDI patch on to the Lameboy ROM before running it. The latest R4 firmware will perform an automatic DLDI patch.
So, here are the games that I tried:
Super Mario Bros. DX: Runs like a charm, with very minimal slowdowns. All Mario goodness in 56 colours.
Street Fighter Alpha: With just two fire buttons, fighthing is made easier. Just nice for 2D fighthing n00bs like me.
The Legend of Zelda: Link's Awakening: Runs pretty fine.
Metal Gear Solid: Like Link's Awakening, it runs fine too.
Wacky Races: Framerate problems abound, not recommended unless you have a wish for epilepsy
Here's a tip while running GBC games on Lameboy, press the "Y" button to expand the game's display to almost the entire top screen of the Nintendo DS.
For previous editions of The ROM report:
Powered by

Sidelines
Previous Post The Rom Report – Part 3: More SNES Games on the Nintendo DS
Next Post The ROM Report Part V – Running Old Arcade Games on the Nintendo DS with MAME